NERDS!!! If you're reading this, we've survived election-pocalypse 2016! Congratulations! Now that it's over, let's focus on more fun stuff.
10 Stranger Things
Season 2 has added some great people, including Paul Riser, Sean Astin, and Linnea Berthelsen. If you'd like descriptions of their characters, see more here.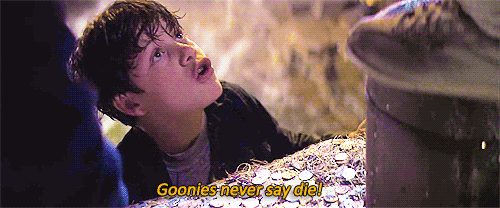 9 Tolkien
From Sean Astin to the new Tolkien biopic, "Middle Earth" finding it's director this week; James Strong. See more here. Get them hobbit feet ready.

8 Spider-Man: Homecoming
Spidey has his composer…
The rumors are true… pic.twitter.com/yG4RXUSVvC

— Michael Giacchino (@m_giacchino) November 6, 2016
7 Spidey
Michael Keaton has been confirmed as the Vulture. See more here.
6 Russo Bros.
The Russos shared a scouting image. Hmm…

5 Fantastic Beasts
It has been revealed Johnny Depp will be Grindelwald in the Fantastic Beasts sequels. See more here.

4 Moana
Check out the Moana soundtrack teaser and see more here.

3 Avengers Assemble
A little #NerdItForward for you, The Avengers unite to protest the Dakota Access Pipeline. See more here.

2 Arctic
How about a mystery… It was announed people in the Arctic are hearing a strange pinging noise coming from the sea floor. See more here.

1 TESLA
Elon announced new solar roof tiles.

Let me know what you're excited about this week. Share the love and subscribe.